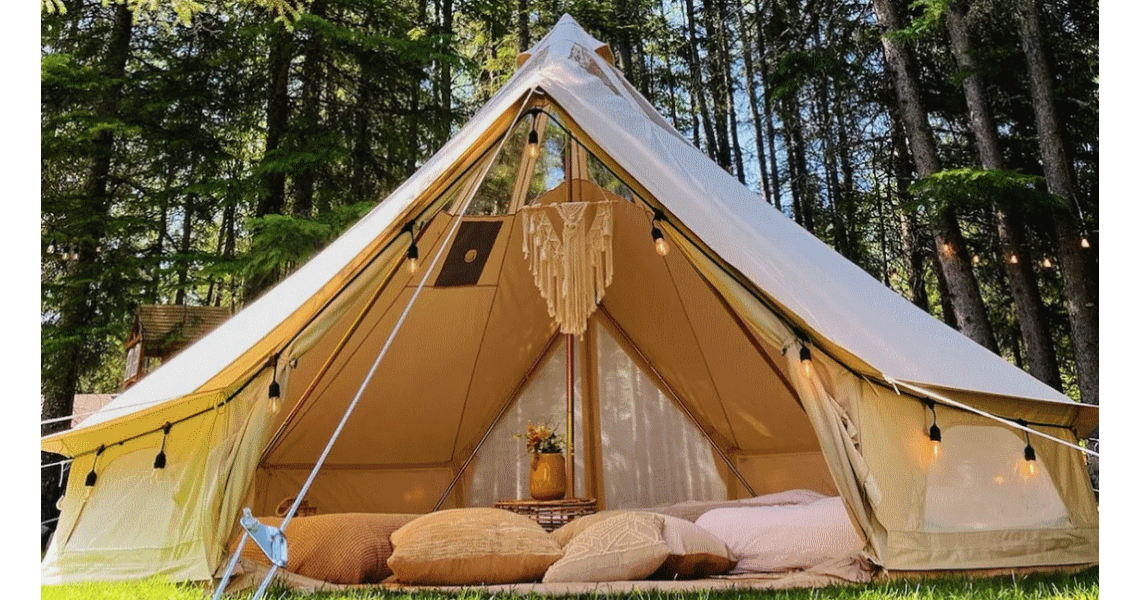 Description
This 5m bell tent can sleep 5-6 adults comfortably.
It is perfect for:
Girls Nights
Family Glamp-outs
Birthday Celebrations
Special Date Nights
Stagettes and Bridal Showers
You choose the location for your setup, the size, and number of beds and we will do the rest.
Frequently Asked Questions
Space: this tent measures 5m in diameter but requires a space of 7x7m to safely secure it. The surface must be real grass and somewhat level. If you have a furry friend the setup area must be cleaned up prior to arrival.
Rain: this tent is made of heavy-duty canvas and is fully waterproof. If light rain is expected, we will set up as normal. If severe weather is expected, you can reschedule based on availability.
Cancellation: full refund if cancelled 14 days in advance.
Access: where possible a close access to set up area is appreciated as the tent is heavy.
Shoes: remove shoes when entering the tent. This helps protect the flooring and ground sheet from ripping.
Lights: Indoor battery operated twinkle lights and lanterns are included in setup. If you would like additional lighting hung outside the tent there will be a $50 charge.
Let us help you curate a beautiful night with no stress or hassle. All your guests will need to bring is a sleeping pillow.